Top 10 best reads selected by our students

In an earlier post we explained the 'book club' in which students get to share and read each other's readers. This week our students recommend their favourite and most enjoyable readers. Without further ado here is the list of their favourites: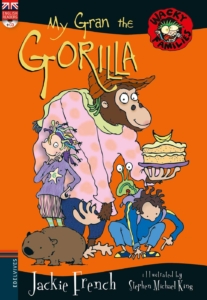 Alice in wonderland. A tale of a young girl in an imaginary world of fantasy populated by peculiar creatures. A pleasant read, which is available in different levels.
My Gran the Gorilla. Our Young Learners have seleted this tale about a family whose grandmother happens to be a gorilla. A tale of fantasy and humour ideal for the Young Learner.
The little Prince. A well-known classic novel about a little boy who tries to understand adulthood. Available in full version only.
Sherlock Holmes. If you like mystery and crime stories then this is your pick and available in different levels.
Romeo and Juliet. This legendary Shakespeare story  is a must in your library, especially if you like romantic novels.
A Little Trouble in Amsterdam. This story, especially written for teenagers, is about two siblings who try to solve a robbery, but they can't prove anything and nobody believes them. Available for A2 level students.
Peter Pan. Our youngest readers have picked this book as their favourite. It's fun and exciting to read. This book is available for young learners. 
Billy Elliot. It is the story of a boy from a coal mining family who decides to be a ballet dancer. His decision causes, perhaps predictably, a great deal of family controversy. The novel is based on the film of the same name. Available at B1 level.
The picture of Dorian Gray. A renowned story of a young man who watches himself getting old in a self portrait. This title is available in different levels.
Moby Dick. Another classic novel has been rescued by our teenagers. This famous adventure story is about a captain who is obsessed with a white whale. This book is available in different levels.
We hope we have aroused your curiosity to get hold of the above readers for yourself and your children and enjoy a good read. Thanks to all our students for recommending the above titles.
https://iiischools.com/wp-content/uploads/2019/01/readers.jpg
724
1020
Anna Vinciguerra
https://iiischools.com/wp-content/uploads/2017/01/Logo-III-288x156.png
Anna Vinciguerra
2019-01-16 11:00:09
2019-01-14 18:42:07
Top 10 best reads selected by our students