Another year is about to finish and we feel full of memories and experiences we have lived in 2019. Like every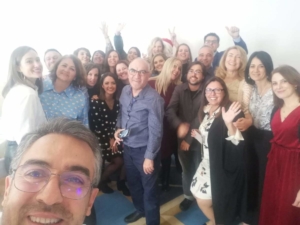 Christmas the III team get together to celebrate the beginning of the festivities, and our Christmas lunch has become a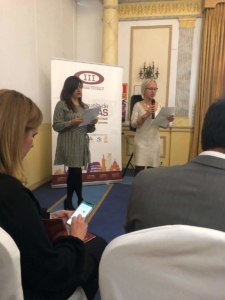 popular way of gathering to toast for the holiday season. It is a very special day for us.
There are a lot of members in this family, so sometimes it is difficult to coincide all in an event, despite this occasion os course. A unique day marked in our calendar.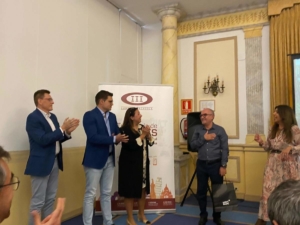 First of all we set off with a nice presentation about these 365 days we are leaving behind, remembering important achievements. This year Emma (English teacher and head of the French department) and Almudena (Spanish teacher) were in charged of presenting. They certainly did a great job, being able to fill up our mouther with laugh and our eyes with tears of emotion. Above all, we must highlight the wonderful speech dedicated to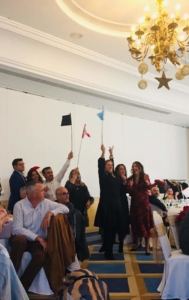 one of our loveliest teachers who is retiring this year. We couldn't avoid preparing a little tribute with all our heart.
The fun started at the tables thanks to Manuela (Spanish and English teacher) and Anna (English teacher). An original quiz about the school and some collegues begun, and everybody got involved and competitive. It seemed like a great opportunity to bond and share funny anecdotes. On top of this, glasses clinging to celebrate the moment,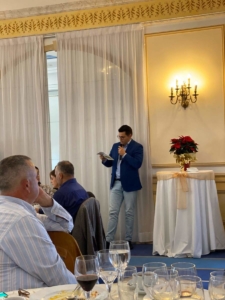 Christmas carols and worm speeches.
Finally the end of the year is for us another good opportunity to feel closer and to support each others. The importance of a strong team keeps us floating towards new goals.
III wishes you a wonderful Christmas and a 2020 filled with love and happiness. See you soon, happy holidays.
https://iiischools.com/wp-content/uploads/2019/12/todos-Christ.jpg
900
1200
Anna Vinciguerra
https://iiischools.com/wp-content/uploads/2017/01/Logo-III-288x156.png
Anna Vinciguerra
2020-01-10 11:00:06
2019-12-16 13:23:38
Merry Christmas from III