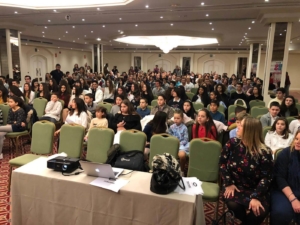 One more year III celebrates with our students a beautiful ceremony where they receive their Cambridge certification.
Since we start in September, we have a clear goal, and all the effort is reflected on our candidates faces. A very important day for everyone, including teachers who don't hesitate for a moment about being there.
Every year Hotel el Fuerte holds this special event nobody wants to miss. We always have some special visitors, Mª del Carmen Díaz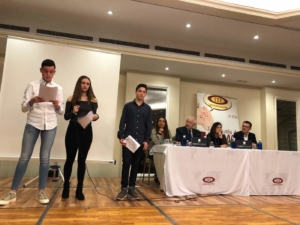 García, general director of culture, education and patrimony of Marbella, coming from the town hall, and Jonathan Baum, director of IML Granada and Exams Andalucía. Sharing some beautiful words, they handed, with Julio Morales director of III, our candidates their certificates.
This year the ceremony has been a bit different, full of surprises, starting with the presenters, some students from our school in Marbella. Dylan, Beatriz and Antonio took over to let us speechless with their words. Original and fresh are the perfect words to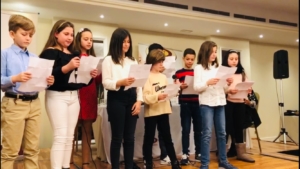 describe their incredible job. Right before the diplomas, our teacher Anna performed a song with her young Starters. They sang beautifully, tearing up some people from the audience. Another special moment was leaded by Ali and his Advanced students. We got back to those old days when these students were only little kids and now they are taller that all our teachers!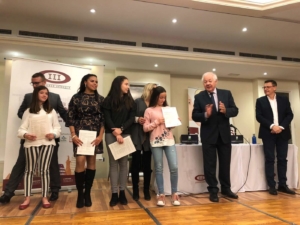 A great closing came with little África, who innocently pulled out of a bag three numbers for the raffle we had organized this year. The prizes were two lovely packs with school material and a monthly payment for one of our language courses. We were very happy to give these presents to our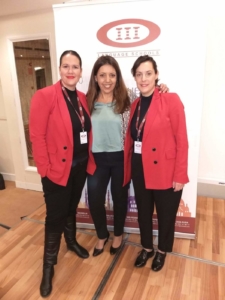 students.
We don't want to miss the opportunity to thank Beatriz and our lovely secretaries Ana and Yolanda who have organized the ceremony. We really appreciate their hard work.
It has been a day that will remain in our memories. All those smily faces, and that feeling of happiness we all shared make of our school a place full of humanity, a big family which becomes bigger every year.
CLICK HERE to see all the photos.
https://iiischools.com/wp-content/uploads/2019/02/chicos-diploma.jpg
1050
1400
Anna Vinciguerra
https://iiischools.com/wp-content/uploads/2017/01/Logo-III-288x156.png
Anna Vinciguerra
2019-03-01 11:00:16
2019-02-23 20:37:04
Cambridge ceremony 2019